Flashback and
Other Yearbooks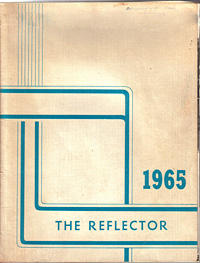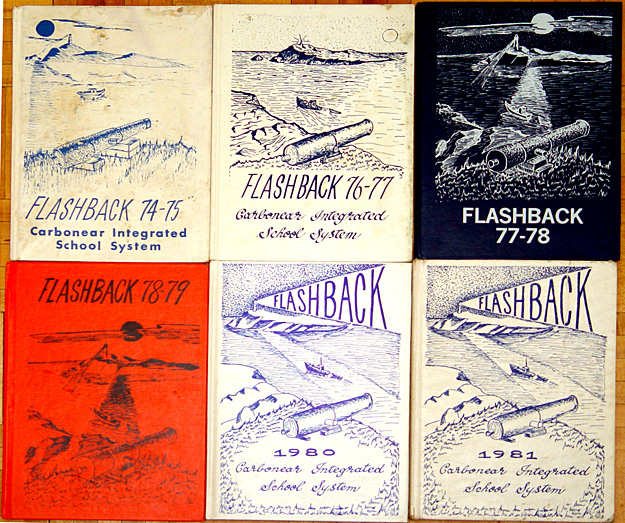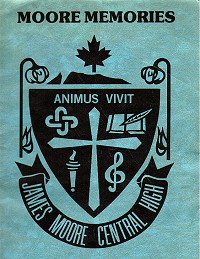 Flashback yearbook cover illustrations by William A. ("Art") Sharpe.
Note that there are four slightly different drawings of Carbonear Island as seen from Harbour Rock Hill.
The Carbonear Integrated School System encompassed James Moore Central High,
St. James Junior High, Davis Elementary, Murray Elementary and Freshwater Elementary.
The '74-'75, '76-'77 and '78-'79 editions (and probably most of the others) were
published by Josten's/National School Services Ltd. in Winnipeg, Manitoba.
(According to their info page, reprints of old yearbooks are not available and
the school itself, not the printer, is considered to be the copyright holder.) A single yearbook, Moore Memories, was issued for the school's final two graduating years,
covering the calendar years that ran from the fall of 1983 to the summer of 1985.
Unlike the previous Flashback yearbooks, this edition covered only JMCH and
St. James Junior High, rather than the entire Carbonear Integrated School System. The 1964 and 1965 yearbooks were titled The Reflector.
The first one titled Flashback was published for the school year 1974-75.
The entire content of these yearbooks is available for scanning, covering the primary, elementary,
junior and senior high school classes for the schools and years indicated above. If there's a
particular class that you'd like to see in the gallery, select it below and we'll try to add it next:

Contact us if you'd like to see a particular picture, school, class, event, etc.
---
---
Return to the James Moore Central High Home Page or send us e-mail.